It's quiet outside.
There are no people walking by and no cars using the street as a shortcut.
The students next-door have stopped slamming their doors and the builders over the road have stopped cussing and dropping things.
I haven't heard a dog bark in days.
The only life I see are two cats arguing.
I can hear a few birds singing.
If I really strain, I can hear the waves lapping the rocks some 600 meters away.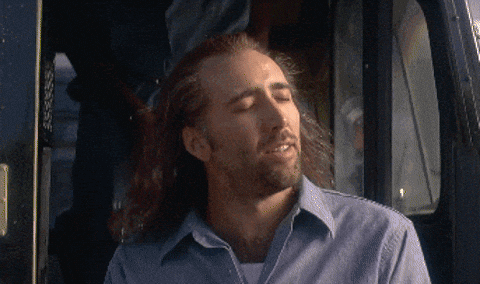 For someone who loves peace and quiet, so far this lockdown is bliss.
It reminds me a lot of Christmas Day, just in March and without decorations and presents, and of course, going on for much longer than one single 24-hour period.
I could very easily get used to this peace, especially at night — I don't miss the drunks, and that's just one thing that springs instantly to mind.
---
Having spent the day enjoying the peace, rescuing some historical rainfall data for the National Centre for Atmospheric Science by inputting the totals for some of 1958 online, brushing up on my Dylan Thomas, Blitz, and human experimentation during WW2 knowledge, performing an impromptu Country solo extravaganza in the window for the audience of cats, and catching up on the progress of officials trying to stem the ongoing murder epidemic in Midsomer, I think I deserve putting this flat into night mode early.
I'm going to post this, close the curtains, and get myself nice and relaxed.
There's no point overdoing, eh?