Once upon a time, the little chic drove the rabbit around on search of elixirs. This time around, the little chic with its broken wing got chauffeured.
Our road trip was to Hertford to meet up with Tony and Paul for a few drinks.
We didn't get lost.
We didn't crash.
It was the first time I'd driven to Matalan in Portsmouth.
I drove my furthest on the M25 when I passed the M1 turn off.
We discovered some lovely little pubs and bars that were showing the match that I didn't know was playing. Apparently, Team A was up against Team B, and there was some form of rivalry, and something about a ball bringing honour, and it all sounded a bit silly.
I scored 180 twice in darts, and cleared the remaining 141 both times with a treble 20, treble 19, and a double 12.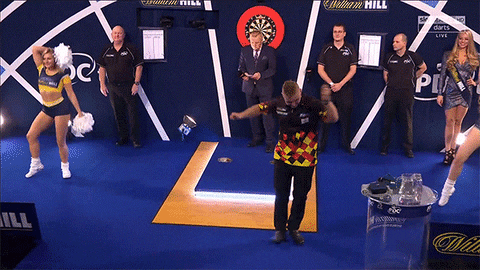 People were so excited by my skill that I didn't have the heart to tell them I'd cheated. I thought to myself, 'who am I to break these peoples dreams? I'm no-one,' so accepted their champagne and flowers gladly.
We ended our evening in The Jungle. It had a Swamp and a rather drab DJ, but in the toilets hung a haze of cocaine so thick that when you walked out you looked covered in talc, and that's a sign of a good night or else I misread the memo.
Unfortunately, the sheer smell of the toilet was enough for me to decline a more substantial snort other than passive inhaling, but it was very nice of them to offer (if I paid) while my dick was hanging out.
Sunday, we took a walk to some place and had a roast. It was a nice roast but the service was atrocious.
The drive home wasn't as bad as I'd anticipated. The M25 didn't kill us. I really don't like that road. It's all lanes and arseholes.
I do like a good road trip…