Mmm mmm mmm!
A lemon posset to be exact…
To get a lemon posset, a certain someone had to write their competency statement.
I'm pleased to say, with posset in belly, I turned 400 words into 6 pages! I've gone from not having a statement to having too much of one.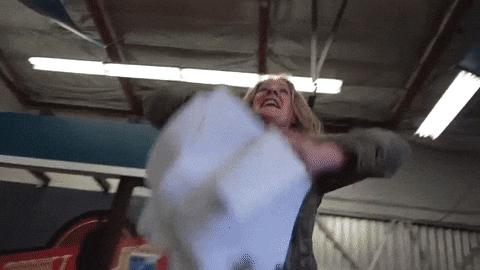 In other news, I've finally got myself a new coat. It's taken a month of internet searching and traipsing around stores but I finally settled on the first coat I saw back in September. I don't quite know why I go through this rigmarole but there we have it.
Also, I had a stroke of genius.
I've a leaking bathroom light and the landlord has sent in an expert. The man stood there for 20 minutes looking at the ceiling, pencil in mouth, and he came back and said how he'd worked out the source, it was coming through the ceiling. He went on to surmise that the water was coming from the roof, the flat roof, which is directly above the ceiling.
Anyway, such experts don't stop the drip drip drip digging into my brain every time it rains.
Shaun suggested I drape a pillowcase over the bucket — I went a step further and put a sponge in the middle.
It's like silence.
Bliss.