My new job as a funeral coach is predominately home-based, and that's great for a number of reasons:
Never late for work!
No commute!
I finish work, I'm home with an actual click of the fingers!
Sorted!
Life is grand!
I can get used to this.
But I hadn't taken into account that I work from home, where I spend my weekends. I'm accustomed to mooching around the flat on Saturdays and Sundays, but on Mondays to Fridays I was only a visitor.
There are builders next door, drilling and hammering. The one I see most of is hot, if not a little young.
There are no colleagues, at least none in the same room as me — there's no-one to talk to unless it's work-related.
I'm locked in! Cooped up! Got cabin fever!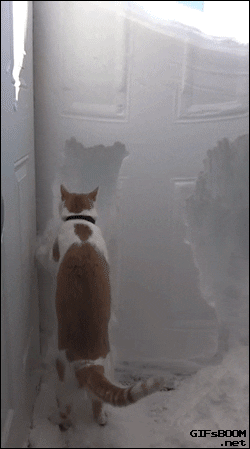 I found the weekend very isolating. All my people were busy and here was me cooped up where I've been all week. It didn't help that Myles' 5th birthday is on Wednesday and I can't make it because I'm in Cardiff, so I, being all hemmed in, went to the shop and picked up every emotion I could find. If it was on offer, I had it.
So that's where my first week of home working took me. To combat this for this week, I've decided to do a few things:
Walk to work via the seafront. This morning, I left at 8am and had a very pleasant commute back to the sofa. I'm pleased to inform, due to mis-timings, I was almost late 🤣! I understand this feeling.
Walk home from work via the seafront. At 5pm, I packed up my laptop, switched off the phone, and had a very pleasant commute back to the sofa.
Chill.
I might not know what I'm doing, and I might be drowning in acronyms, but I'm more than sure that I can do what I don't know what it is I can do.
To give a little insight into these acronyms, I had a QIM course last week, delivered by a QI, that covered DNAs, LPDs, OTLAs, and OFSTED.