I need to master this set-off time lark for when I set-off on long journeys. I always end up in rush-hour traffic on some carpark that's supposed to be a motorway, and if I every tell you I enjoy it I'm a liar. Can't stand it. I think, LET'S KEEP MOVING, PEOPLE!
I set-off for Newcastle at 2pm on Friday.
Laura wasn't finishing work until 9pm and I thought that would be a good time to arrive. I could've got there earlier but I didn't wish to impose upon her cousin, and I was very content with my timings.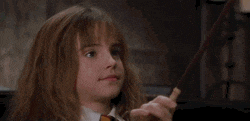 It took 4 hours to get halfway. My problems started at the doorstep and continued on up to the M42 or the M40, whichever one it was, whereupon every mile smoked a tired a car. I saw at least 20 breakdowns.
The second half of the journey only took 3 hours and was much better. By the time I pulled up outside Laura's it was 10:10pm and I didn't know my name.
Saturday started off lazy, which progressed to drinks in town, and ended with a drinking rules card game called the King's Cup. I tried to get people to play Shithead afterwards but they were too shitfaced.
On Sunday, near the centre of Newcastle, Laura and I had tickets to see Stephen Fry perform on stage Gods from his Mythos trilogy. Now, I knew nothing about nothing on this — I just like Stephen Fry — so I was never going to be disappointed.
We got into Newcastle and walked down, down, down toward the river and the Quays Market. I was feeling a bit peckish and picked up 20 of those small ringed doughnuts, freshly cooked, and scoffed the lot as we mooched between the stalls.
Over this bridge that sweeps like an eyelid, we walked, and up, up, up, toward this building that looks like a slug. I'm told that it isn't a slug, it's the Sage Gateshead, purposefully built for stage performances. Kudos but the Sage looks like a slug writhing and wriggling, and yucky. It's much nicer inside. Very modern. Spacious. We were in the front row of the third tier, and although I could've done with a higher bannister, the view and sound quality was amazing, which just goes to show how something that looks like a slug is perfection within.
I don't remember a great deal of what he said, but I certainly enjoyed sitting there listening to him saying it. He was telling the story about the Greek Gods and the myths that surround them. I quickly got lost with their names, and as they came in and out of the narrative, I felt like I needed to pause and ask 'who?' I'm no good with names at the best of times, and I couldn't very well stop Stephen, so I gave up knowing who was who.
One god castrated his father because his father, Uranus (I remember one name it seems), was a nasty SOB. This castrating god then ate his children but ate a rock for the sixth child, which turned out to be his downfall when his sixth kid gave him a drink that made him hurl up all his other kids. They got mean. There then followed a war against the Titans, a lot of weird sex, and then man got created from clay, got told about fire, and got punished. Along the way, a baby got born with a cockney accent and the design for the first musical instrument in mind. He jumps out of the womb, slaughters some cattle, scoops out a turtle, and viola! It made the wedding much better, the honeybee more selfish, and got the groom frisky for some extra-relations. There then came a chariot into the underworld, a mysterious disappearance that brought about the seasons, and the only thing left sealed in Pandora's jar was hope.
Stephen Fry was amazing.
Afterwards, Laura and I had a rather underwhelming meal at the Slug & Lettuce, which just goes to show how not all slugs are the same.
We had a few drinks in Newcastle, got soaked on our way back to the Metro, and thoroughly enjoyed ourselves.
Today, I drove home and got back about 520. I set-off at 11. I was planning to leave at 10 but I didn't. The going was good for the first 100 miles, until somewhere on the A1(M) this crash on the other side that was being dealt with made the knob in front of me slam on his breaks because he just had to see. I hope he heard what I called him because I meant it.
After a pitstop shortly thereafter, the going got back to good until Oxford. Grr. It turned out, the 20mph for eternity was because a copper had pulled over a car. STOP THE PRESS! OMG! I was glad I was sitting for that.
Eventually, after pleading with home to come to me, I got home. I am home. I've written 835 words and don't really know my name.