It all started with the crazy idea I had of driving up to see Laura in Newcastle.
From Portsmouth, 340-odd miles.
This idea grew into also visiting my parents in Wales, since I haven't seen them in a while.
I had a week off work — it seemed like a brilliant idea!
I perused the route on Google Maps, plugged in the Sat Nav, and went.
Last weekend
Getting to Wales wasn't its swift 3-hours. It took nearly 6. On one brief stretch of the M4, 3 lorries had blown-out tyres, and every gantry I passed was telling me about the ever-increasing delay on the M5. It peaked at 75-minutes. I was glad I didn't need that road.
The last time I came to Wales, which was last June (tut-tut-Tomos), I got into Neath via Briton Ferry. It was an atrocious route that I vowed I'd never do again.
This time, I wanted the convenience of the M4 and the A465 whisking me nice and briskly into the centre of town.
Furthermore, I'd get to drive over the Briton Ferry Bridge!
This bridge is nothing to get excited about, it is just a regular-type bridge on the M4, but I once walked across it many moons ago, when it opened. According to Wikipedia, that was in '94. I was 10.
24-years later and I walked across it quicker than I drove, which took nearly an hour. I don't get why rush-hour in Neath is worse than Portsmouth.
After visiting my father, which was the first of 2 twilight zones, I made my way to my mother.
Since I can drive I thought I'd take a little jaunt via Pontardawe, which is another backwater where once I lived. I went up that road, and around, and passed the sleeping giant:
He's a rock formation who bears an uncanny resemblance to Gulliver, and who I didn't know slumbered so close to where I used to live. It goes to show how little I went places before I drove. How rarely taken, too.
After the 2nd twilight zone, I bid farewell to my mother, set the Sat Nav for Newcastle, and got on the road.
320-odd miles.
I set off at 9, gave my ETA as 4, and arrived at 4. It was about 6-hours of constant driving. Not wholly unpleasant at all.
With that said, 100-miles on the M1 is fucking long.
On Thursday, it was time to come home, and I had a passenger — Laura popping back to visit the 'rent.
We got the tunes flowing, and got going!
It was not a bad drive. The Northbound people had one hell of a day in comparison. There was a 10-car pile-up, an armed-police stop, and another crash that wasn't as big as the first, plus more.
140-ish-miles on the M1 is even fucking longer.
I don't like 50-zones on Motorways, especially when they last 20-miles.
Lorries need to be in the slow lane and they need to stay in the slow lane, or better yet, they need to be on the railway. Failing all of that, they can start by checking their mirrors. Twice, I had lorries pull out on me — I was like halfway down them when they decided to overtake, and what was I meant to do? Changing my speed would've done nothing so I pulled out, giving the car to my side a little shit-me-up.
And don't get me started about the M25!
I was glad to get onto the A3 where the arseholes I'd meet I was a little more accustomed.
It may have taken me a week, but in all I drove 915-miles.
A personal triumph.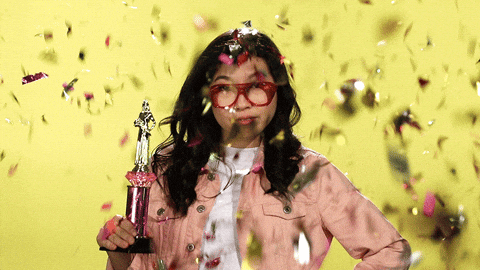 Friday, I was only good for drinking.
Saturday saw me abort the allotment and meet up with Myles.
Sunday saw me get up early and head to the allotment. I got the plots ready before Myles arrived to help plant the remaining potatoes and onions. We had fun making puddles. With Shaun's help, we got done in no time.