I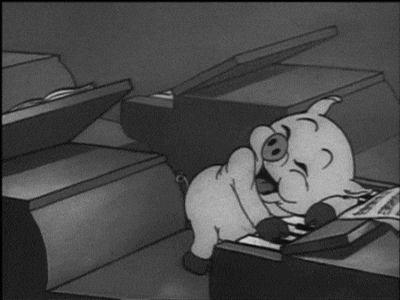 amuse me.
Whether I mean to or not, I do.
I find myself so fucking funny that I can't cope! I can't be! I know exactly which buttons to push to get me going weak, and so I push 'em. I've got to! I can't help it! I'm addicted! If I could find the time, I'd get off on a laughing fit. And that would be a sight! It's a sight that makes me giggle. There's no depth to my hilarity. I'll scrape the bottom and still find something funny.
Sometimes just laughing makes me laugh, which makes me laugh, and I can't cope! I get these pains of enjoyment when I don't even know what got me laughing in the first place. All I can say is, it's an inside joke that even I'm not privy to every detail, and it's fucking funny! I'm gone. Come back in an hour but I can't guarantee I'll be stable. Likely not. Probably not. Maybe come back tomorrow.
And I love this about me.
It's something I've always done — laugh and laugh until I need an ambulance. I've been put in many a doghouse for this weakness. It's something I'll never change 'cause laughter makes everything I hate seem trivial. Even the muscle ache the next day tells me that I'm alright. I'm doing okay 'cause I can laugh, can't I?
Yes, I certainly can.
I can laugh damn good 'cause I'm fucking hilarious!
I don't need to try and I'm funny.
I just need to be.
I love laughing. Laughing is amazing. I'm thankful that there's nothing I can take too seriously. Sure, I might forget how to laugh but I always remember. It's hard to deny it when I'm this good at comedy.