Somewhat been a plan of mine for a good year, today I took my little man Myles on a grand public transport adventure!
Our route was circular because I like circles, and we hit up all the classics.
A train to Portsmouth Harbour
A ferry to Gosport
A bus to Fareham
A train back home
For a 3-year-old who absolutely adores trains, boats, and buses: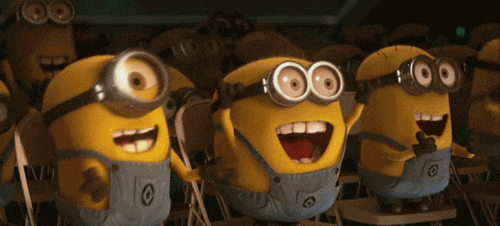 To begin, we rush-rush-rushed to the station. We couldn't miss our train. We weren't. No way. We rushed until we got distracted by the cracks in the pavement. It's a game I remember well: Don't step on a crack or you'll fall a break your back! Although, this new modern version does have the lyrics.
Suddenly, our dawdling was realised and we rush-rush-rushed until we got to the station.
On board our first train, which was an on-time South West service to Portsmouth & Southsea, we had a thrill as we hid our smarties.
We enjoyed as the train changed lines and spotted where we paddle-board, but we missed the allotment due to a toilet break.
Once alighted at Portsmouth & Southsea, we made our way upstairs and obeyed the yellow line. Stay behind it! And we did. We were very good.
We had a bit of a wait for our next train to the harbour so we passed the time by playing eye-spy.
On board our second train of the day, a Great Western from Cardiff, we made friends with an old lady who thought we were the biz. Well, we are. She ain't wrong.
Once at the harbour, we had our picture taken for prosperity.
(There was an ulterior motive for this photo. There's a certain birthday coming up and a certain picture required for a cake. I get told, I do.)
We passed the time waiting for the Gosport Ferry by perusing all the other boats in the harbour. HMS Warrior. A big tanker. Fishing boats and sailboats. You name it boats.
The Gosport Ferry arrived and it proved a disappointment. I've always known it wasn't the height of luxury but I didn't think a 3-year-old would notice. He didn't. It wasn't big enough. Next time we have to go on a BIG ferry. No excuses.
We did manage to enjoy the spray kicked up as the ferry got underway, and we found the view across the harbour delightful.
We took our time heading up the gangplank into Gosport, and we took the scenic route to Bus Stop W. Along the marina we walked — through the masts we saw a submarine — and we met an old lady who gave us a conker.
Along the way, we found a place where we may like to paddle-board, daddy needs to be told. And we saw a dead crab.
At Bus Stop W, two old ladies were sat talking with space enough between them for a little bottom to fit. It fitted. These friends found a Myles between them and their conversation changed.
It transpires, Myles hates stopping so maybe the bus wasn't the best mode of transport to pick. It stopped a lot and we had a long way to go.
We did find enjoyment going along the old train track out of Gosport (that is now a bus route). We could easily imagine the trains.
Finally, at Fareham Train Station, we were waiting for the delayed Great Western back home when a large man walked by and Myles asked if he had a baby in his stomach. I didn't quite know what to do so hoped no-one had heard him.
Once on board our final train, we couldn't find a seat so we settled at a table. It wasn't a busy service but the seats on offer weren't right. Not certain why. All we did was watch the other track through the window and jump when a train whizzed by.
After alighting in Cosham, we waited at the railroad crossing to count the carriages of a Southern service heading wherever. It had 4. And once done, tired legs got carried halfway home. For the second half, we caught each other's shadows and tried to hide in the shadows of parked cars. Our game ended in tears when the cars ended and it was my go.
Once home, we ended our adventure making s'mores.