Last night, whilst lying in bed feeling sorry for myself because my nose hurts and I don't want to blow it any more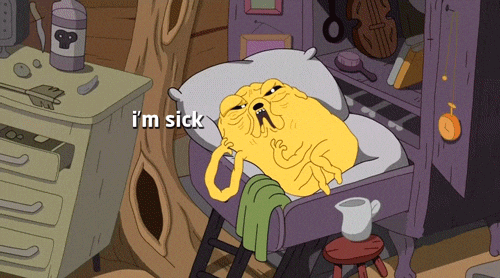 The thought hit me like a truck
I didn't stick Bertie's wing mirrors in!
I know how to do it now — it just takes that bit more force than I was willing to give, and a bit of a lift and jiggle — and since I clipped that other car's wing mirror a few weeks back, I've been very conscious of leaving them out on the street.
Usually, I park in a funny diagonal bay opposite a nice pub I don't visit because it's expensive. 
I avoid the parallel parking spots, even though they're closer to home, because they require parallel parking. I need at least 2 car lengths to get even remotely near in, and most usually you can only park a tank in the ones I've grown to avoid.
Yesterday, after coming home from seeing Myles with a nose streaming like Niagara onto my lap, I saw a really big parallel parking spot that meant I could drive into it and I thought, 'Why the fuck not?'
2 minute walk home. I can make that.
So I did.
So I spent the evening blowing my nose, sneezing, and muttering "Oh, for god's sake." Blowing my nose again to sneeze.
After such a full evening, I went to bed. Happy as Larry. Until…
BERTIE!!
HIS WING MIRRORS!!
NOOO!!
Some prick named Tomos is gonna drive along and take the fuckers out!
So I try to lie back down and convince myself that I did put the wing mirrors in.
I recall distinctly doing it the last time, ergo…
Well, no. I know me. I was all fussing when I got out the car. I had my on-go tissue box to pack into a bag, and I had the used tissues I'd stuffed into the doorwell to pry out with a crowbar. There were so many. Structurally sound. And then I had to get out of the car, and lock it. I had to stand first with the prospect of walking…
I know me with a cold.
It's my brain what runs out my nose.
So I get out of bed. I spend five minutes searching for suitable going outside clothes. I'd worn some not hours earlier but could find them.
Anyway, I'm out the door — I'm walking. Convinced now, I didn't do it. Well, how could I have done it when I didn't?
It takes 2 minutes to get there and lo-and-behold, Bertie's wing mirrors are in.
I did to it.
I dragged my nose-streaming-arse out of bed for nothing.
Totally pointless.
I bet you're glad I've taken all day to share this with you.