* Likely a bad translation of:
A weekend in Cornwall
Otherwise known as:
Road trip to Kayte's!!
Yes, this ray of sunshine has now driven all the way to Cornwall and back again.
---
It all began at the crack of dawn on Friday. It was a little after dawn but it was still damn early. I got up. I got to the car. I checked the oil and tyres, and them things, and got in. I had to get petrol and go to work, and then I was free to toddle towards Cornwall after lunch.
Because I prefer to use empty petrol stations, I got petrol on the way to work. I got out, I filled Bertie up — if you're a driver then you know the deal. We understand the nuances of getting fuel. So I pay, get in, press the little titty thing to zero the counter-thing, and I start the engine. To my surprise, this stays on the dashboard:
I thought to myself, for fucks sake! BERTIE! The last time we went someplace far away we had that oil warning light, what now? Fucking pain in the arse!
After Google told me it was the engine/emission warning light I really wasn't any the wiser as to the issue, so I asked around in work. Long story short, it's basically a 'catch-all' light — it could be absolutely fucking anything. A few said 'Engine Management Unit'. I kind'a shrugged. I decided, since I'm a member of The AA, that I'd carry on regardless.
So carry on regardless I did.
Lunchtime came and I was out there!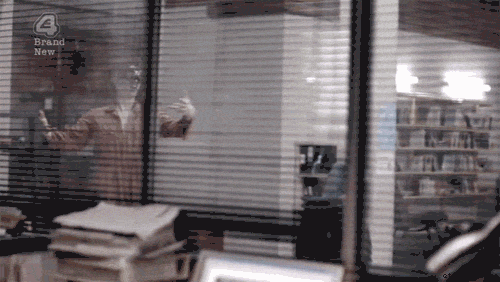 I couldn't be seen for dust.
The going was good until Junction 2 on the M27. Mr Sat-nav suggested a diversion due to the road ahead being closed.
A lifetime passed going through Salisbury. It took another lifetime to get to the M5 and Exeter. It was all single carriageway A-road with pesky pointless little dual-carriageway bits that couldn't be used for anything useful unless, of course, you wanted to park.
The going got good again on the A30 after Exeter and I managed to make-up a little bit of time — mere minutes of the 2 lifetimes I lost but a gain is still a gain, still a win of sorts.
Near Truro, Mr Sat-nav sent me to a farm. I was going down this road and he told me to turn right so I did. I ended up down this rough little narrow track and ultimately in a farm. It had tractors, cows, and sheep. I got a bemused smile from Mrs Farmer.
After a sweet wave in return, I decided the Sat-nav was a twat and high-tailed it out of there.
I eventually made it to Kayte's for 1830.
The car didn't blow up, I didn't break down — that engine light still burned but didn't appear to burn against me.
It hasn't been my usual chilled out visit to Truro — I didn't even go into Truro unless you count our visit to the best sandwich shop in the whole wide world. It probably isn't that great and I'm just a sucker for a damn good ham salad roll. Don't ask me what it's called, I don't know. But I do know, if you get to the car-park in town that isn't the multi-story, walk over this small creek or stream, get a little lost in the alleyways, you'll find it up on the right. Green sign. It looks like a place you'll want to try.
We went and did and got…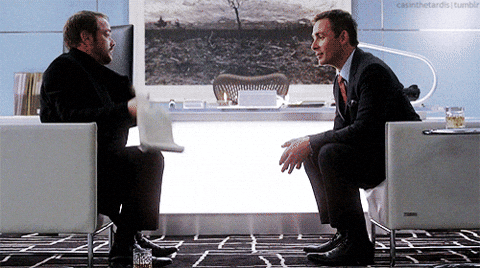 Dinner in Newquay.
Lounged in the sun in the middle of nowhere.
Met Mark's (Kayte's other half's) goats, chickens, ducks, dogs.
Played fetch with Robert, one of Mark's dogs. I never instigated a game of fetch, I never needed to — Robert would see me free of activity (he knows of idle hands and whatnot) and he'd choose me something to throw. A ball, a stick, a leaf. Over and over and over until more human-related things resumed. If this downtime threatened to be hours, Robert was there to see me through.
I got lost amongst a forest of rhubarb. I think it was rhubarb. It looked like rhubarb but it was prickly. It was also very tall. Two-times taller than me tall. I expected to see dinosaurs skulking about and I suppose I did, I saw ducks. And later on, chickens.
Was present for the England match in St Ives but terribly distracted by a wonderful view out over the Atlantic with Pimms. Whoever thought to put cucumber in this drink is not only very odd but also my best friend. Pimms soaked cucumber — it just gets better and better.
Paddled in St Ives and didn't get our ice-creams stolen by seagulls.
Met up with Mark's little man and went swimming in a place with a really cool slide.
Had lunch and cake in what I can only describe as someone's garden.
Found this beach (panoramic view above). Please note the castle and village in the right-corner foreground dominating the landscape. Close-up below.
There's a church with a spire (it looks like a pyramid) and shops and houses, and a little bridge. There was rumour of town expansion but the King couldn't be bothered with the hassle, and the moat would've been filled if only the water hadn't kept running through my fingers.
Controlled natured — we were gods! — by redirecting a stream around a rock. It took us an hour. It required engineering — encasement walls and backfill. We should've taken a photo.
Discovered caves where sea monsters live (when the tide is in) and where couples collect mussels (when the tide is out). I don't know what the monsters think when they come home and find their dinner missing.
Chased Robert into the waves because he couldn't find anything for me to throw.
Ended up in a beer garden that had a distracting view.
Had a sunset dinner with another distracting view.
Played Monopoly Deal and then Articulate — I'm not competitive when it comes to Monopoly Deal but I do hide it well with Articulate, almost.
Cornwall is a special slice of something nice in our rather delectable World.
On the way back to Portsmouth, I had to fill up with petrol. I drove in, filled up, paid — pressed that titty — started the engine and noticed that this:
Was no longer alight.
Well, what was the problem?
Could it be, I didn't close the fuel cap properly when I filled up on Friday? Usually, it's a little bitch to get off and so maybe its pleasantness to remove this time wasn't it being nice. I'm making the assumption that a properly closed fuel cap creates a pressure/optimal environment for the fuel to be pulled through or something. I don't know. I'm just trying to give that light some reason.
The going home was good. Single carriageway A-roads but this time without the diversion. I drove straight, I didn't have a break. This wasn't for lack of trying. I did try and get to the services at the start of the M5 but got into the wrong lane and ended back on the M5. All the other services were either upon me before I was ready or on the other side of the road. By the time I got to a well-signed posted one that was on my side, I was on the M27 and 30 miles from Portsmouth. The piss I'd needed since Exeter could wait.
It's been a great weekend!
And all too quickly, it's back to work again.