Unlike most other bank holidays that whizz by like as if they're shorter than a regular weekend, this one took its sweet sweet time. It actually took its days as gorgeous, sunny days should; lazily.
It all began on Friday after work. After popping to the allotment to do a spot of watering, I spent 5 hours sorting out my music. I had been putting this off because I knew of the commitment, but with a car and now an MP3 player, and with a drive to Wales coming up on Wednesday, I thought it time to commit. I set-up smart playlists with rules — a certain rating, a certain emoji under 'grouping', sent the song to where it needed to be.
Before I broke my laptop back when I was trying to fight the Co-op, I had thousands of songs. With a new laptop, reinstating my music only saw just over a thousand that got reduced to 700, to just over 400 because some of the songs I didn't like.
After 5 hours of hard labour, I'm back up to a thousand songs. There are loads more on my external hard drive, but I broke the USB hole and I need to get that fixed.
On Saturday, after popping into town for lunch with Jackie, I spent 4 hours re-sorting my music. iTunes in its grand wisdom had decided to fuck with my ratings, ergo my playlists. If I hadn't rated a song, it was assigning them a rating on average. So what I decided to do was delete. If I didn't want it, fuck off. If I was unsure, I found the song somewhat tolerable, I kept it. Got myself up to 1,199.
I've got my ❤️ playlist of random songs, and my 🎤 sing-along songs playlist. There's my 🕺 playlist that's for getting ready, having a party, and my 🤯 playlist that rollercoasters like my mind. There's my 🚂 playlist, this is Myles' playlist, and it excuses Scooby-doo and The Muppets, and I feel it needs expansion. And then, of course, my 🖤 inner sanctum.
Recently, I've noticed, the days without my music seem to lead me away from who I am.
Naturally, transferring these playlists to the MP3 player requires a second, fully planned attempt. Total songs are correct but the number in each playlist is off by up to 14. My current fix is to scroll through each playlist, spot a missing song, go find the song, do this and that, and I really can't be bothered. Some of these playlists are over 700 long, I'd neglected to standardise their initial order, and the MP3 player does warn of duplicates. There's then the additional issue of some songs being 'artist unknown' when the artist is known, I've bloody well made sure of it. Technology is a pain in the fucking arse.
I figured, with all the hours I'd racked up by Saturday, that what I've got is good enough. It's certainly better than 400.
Sunday was a very full day. It was Driving Day I Don't Know I've Stopped Counting and it saw me taking Jackie and her mate to Southampton Airport. It took me until Monday to get back home. I paid a visit to my Aunt & Uncle in Portchester, and there were my Aunt and Cousin from London, and I figured it rude not to hang around. Fortunately, my car is all geared up for such eventualities. I have a bag in there complete with a full change of clothes. The only thing I need to include because I hadn't was a toothbrush.
I took Jo to Gunwharf and I got discount because she gets discount in lots and lots of places, and we got back to John & Leah's and had a BBQ, cider, and a sleepover but didn't sleep because Aunt Jane snores like a freight train. She now whistles, too. Apparently, she needs to make sure the track ahead is clear. Well, safety first. Very commendable .
Just before bedtime, Jo and I took a walk down to the shore. It's a beautiful view out over the harbour.
Tranquil.
We took a little walk along the shingles and sat on this bench to enjoy the peace for a while.
Within minutes these rolling waves came in — splash, splash, splash — and after a while, we decided to head back.
By the time we got to the path, and I mean once both of our feet were firmly set on the path away from the shore, the harbour was a millpond again.
I can only presume it didn't want us watching it that night.
On Monday morning, I told Jane that she needed to reroute her freight train through less populated areas and she reminded me of the time I woke her up at 5 am snoring loudly in her ear. I reminded her that I'm a passive aggressive little shit who always gets revenge.
On Monday afternoon, I ended up at Shaun's, and with another BBQ on the horizon, I fancied a few ciders, and so decided to leave the car at his.
I CAUGHT A TRAIN HOME!!!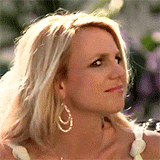 I don't think I've heard of this 'public transport'…
The train was on time and I think this was because I caught them unawares.
Today, I want to pop into town and where are my bags? It is also raining and where is my coat? In Cosham, I'm in Southsea. I've spotted a little flaw in my grand packing the car out plan.