But she wasn't in so we went to the beach
Way back when I was in the low single digits, my Gran lived in a big red house on Hayling Island. It was massive, easily a castle. It had a big red garage door and a swimming pool I can't remember. To get to it, you had to go passed fields and farms, and I remember walking around the marshes, accessed from the back garden.
Inside, I remember the little cottage next door better. When I say better, I remember the poky little kitchen full of knick-knacks and whatsits, and I remember walking through it and eating teacakes. The inside of Granny's home, I've no idea. I assume there were doors and a kitchen and stuff. Grandad died on the toilet, I think, but I might be confusing him with Elvis Presley. He looked nothing like Elvis, and to the best of my knowledge, he couldn't sing. He was a Professor at Brunel University, which, I suppose, explains the castle.
It was really big. I remember it towering over me.
So today I thought, why not go visit my Gran's old home.
I thought, since this is the first Saturday I've a car and Jackie's around, why not rope her along for the ride.
I then thought, since Jackie was coming and I need to know the way back from Fareham via Portsdown Hill, for when the M27 is a car park, why not head the long way via Junction 11.
Since we were going through all that bother, I thought, why not have breakfast too.
So that's what we did.
ROAD TRIP! (via Toby Carvery)
It should be noted, Jackie is my first passenger and this is her third trip in my car. It's her first trip with me driving further than Fratton.
In all, Jackie only held onto the door for dear life three or four times, and considering I took her along the motorway and down some single-lane tracks, had to do a turn in the road, and nearly got hit by a lorry, that's not bad going. We were inches away from that lorry. Inches. It was coming towards us but we were fine. I don't think the lorry man really noticed. We did. Stitches. Well, you've got to laugh in the face of Death.
I picked Jackie up and we headed straight to the Toby. I've never had one of their breakfasts — pretty much all you can eat for a fiver. I recommend the sausages, but not the burnt ones, and for some reason they serve gravy. You don't have to have gravy, but gravy? The Yorkshire pudding I can understand, but the gravy looked like it had bacon in it. Come to think of it, the potatoes had bacon in it. The bacon was salty.
Once f'lup, we made our way to the M27 so we could go west a junction and end up on the hill.
I do love the view of Portsmouth off Portsdown Hill. I need to get up there and park so I can take a photo. It's just amazing. OH MY GOD! Next thunderstorm — now that would be stunning.
In lieu of an actual photograph, and because all the photos to borrow didn't do it justice, here's an oil painting to give you the general idea.
You have to imagine urbanisation, land reclamation, and the rather large Queen Elizabeth aircraft carrier in port. Oh, and The Spinnaker. So only a few things not shown.
We got off the hill near Bedhampton, followed the A27 for a junction, and crossed the bridge onto Hayling Island. I remembered I had to turn left immediately after the bridge and follow the road around. Langstone Hotel is on this road. If you want under-cooked chicken, visit here.
We passed the fields and the farms I remembered from my wee childhood years, and I recalled we needed a left coming up but we passed it. It took us nearly a mile until I found a wide enough bit of road so I could turn around, but eventually, we got onto the lane. It was single track and we met a car coming. I had to reverse a bit to pull into this layby, I knocked my left wing mirror in, and then we carried on towards Granny's house.
The big red castle was a lot smaller than I remembered, but then I have grown since then.
Because Granny is dead and moved from this home a very long time ago, she wasn't in, so we went to the beach for a doughnut. I took Jackie along a road she never knew existed. I knew because I'd remembered. And we stopped off at Heidi's bakery to grab our doughnuts.
Once at the shore, I crossed my first set of railways tracks, albeit the tracks of a small gauge seafront railway, and I purchased my very first parking ticket. I will admit, I found the machine more complicated than it needed to be. Too much going on and too many buttons to press.
We couldn't go far because Jackie's shoes were not appropriate for the terrain, and I soon got sick of her whinging 'cause her sandals were no defence against the pebbles, so we plonked ourselves down after reaching a sandy patch.
All you could hear were the waves lapping the pebbles, and a distant child screaming. So tranquil. It wasn't quite skimpy bikini weather but where there were people there was plenty of flesh on show.
After pointing out what we could see and recognise for a while, and just generally enjoying the weather and view, we headed back to the car, off Hayling Island, and missed a head-on by inches.
We got back on the A27 / M27 — I'm getting used to these roads and do the speed limit. My lane changing can be a bit harsh but that's coming with practice. Also, I need big gaps to lane change. Massive.
On the M275, Jackie told me to speed up — I was doing 60. That's the speed limit, honey.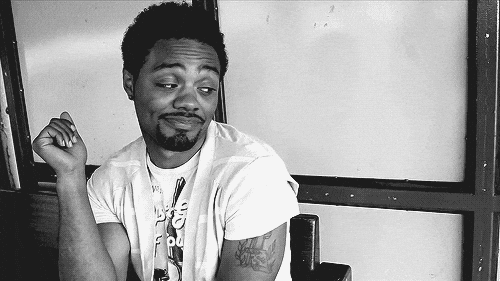 And soon she was safely home.
She dived out of the car and kissed the pavement, which I thought a tad dramatic.
On my own way home, I went via Castle Road where some twat in a transit van saw a mate and proceeded to block the narrow road and hold up traffic. I had to reverse back to get out of this situation, and I told an old lady who wanted to go that way not to bother.
"There's some guy having a conversation and you can't get through," I said.
Unfortunately, my window was up and I don't think she heard me.