I can't imagine life without a car. Hang on, yes I can…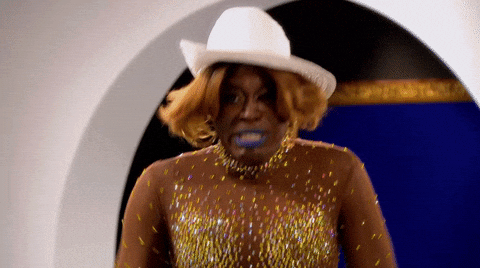 Absolute horror show. Nightmare. Disgusting. NOOOOOO!!!!
There's just so much convenience in my life now that I can't help but never want it taken away.
Glowing highlights thus far:
Nearly squashing a moped user who cut across my path from a very clearly signed pedestrianised zone ('cause obvs, a moped's got legs. It walks. It don't need tarmac and roads and shit). I thought his attitude after I did an emergency stop a little above his error. I was at least on the road and been on the road the whole time. I'm not some twat who thinks pavements are moped lanes, and who doesn't think twice about just driving out with no thought of 'I need to pause a mo' here 'cause I'm not doing this right and I'm hidden from the road by big bushes and trees'. One day, he's going to get squashed, and he's going to have to get scooped up with a shovel, and who's fault will it be? The unsuspecting driver who OH MY GOD!!!! Couldn't emergency break in time, or the twat on the moped who thought himself above the Highway Code? It'll probably be the driver's fault, but in real actuality it will be the dead twat's fault. I'm sorry, I'll have no sympathy at his funeral. I'll be very nice about it, but I'll put on my empathetic I-once-worked-in-a-funeral-home hat and would console his family with mention of all the good years they had with him because he was clearly meant to die much younger.
Nearly getting squashed by a BT van on the A27 / Eastern Road roundabout. I was following the lanes as marked. He, on the inside, doing an easy 40+, but turning left, wasn't. According to his angered horn, I was the one in error. Nope. Sorry. Not me. There is a Highway Code, there are marked lanes, there's even writing in these lanes telling you all about the lane you're in and where it's heading. I suspect that Mr BT Van is a bonefide twat. He's going to be one of those engineers who thinks he's something because he hooks up broadband for a living. One mo'…
He clearly needs applause.
Reversing about 20 yards at the allotment — I intended to go straight. In reality I reversed a bit. Stopped. Pulled forward to straighten up. Reversed a bit. Stopped. Pulled forward to straighten up. Reversed a bit. Stopped…. Well, you get the picture.
I am STILL unable to start the car first time. I think I've got it but then it turns out that I don't got it. How the fuck do you start the damn thing?! It's embarrasing being this much of a twat.
Things I've noticed that irk
Traffic.
Stop-start traffic.
And people not doing the speed limit.
I'm getting a little sick and tired of 30mph people on the motorway — IT'S DANGEROUS!!! For fucks sake. If you don't want to do 70mph then get off the fucking motorway.
What really gets me is the 10mph people in 30 zones when there's no clear reason for crawling down the street. I was behind some woman today who crept up to 20 but then slammed on her brakes before crawling along at 10. Why? What could possibly be her reason? Oh, she's a twat — got it.
The motorcyclist who parks behind my car every night when it's quite clear that (a) I'm not there when she leaves and (b) I have to reverse out. I leave her more than enough room to push her motorcycle in front of my car. Too much for her? I guess so. I wonder, why? Twat.
Other than that, it's all gravy baby.
I do wish, though, that I had a head for remembering things like number plates. First, I'd be able to remember my own. I keep thinking it starts with N but it actually starts with L, or is it the other way around? I can't remember how I forget it. One mo', I'm just going to look out the window… … … … … it stars with L. Secondly, and more in my spirit, I'd report all the above twats for dangerous driving because dangerous driving is DANGEROUS people — there's a little iddy clue in the name. Let's sound it out. Dane-gerous dry-ving. I don't know about you, but to me, it doesn't sound like 'Following the Highway Code'. I realise I can be a bit cloth-eared sometimes but even my lips don't move the same.
Things I enjoy
Emergency stops (I've always liked them). I'd prefer never to have to do one but if I do, I'll enjoy it. I'll enjoy it even more if it's not my fault.
Getting places in a timely fashion. Yesterday, I left work at 1610, traipsed around Sainsbury's on the hunt for Chinese inspired pork steaks (found them with the joints of meat, not the BBQ section, which was in clear breach of the packaging), and then I managed to get to Shaun's by 1640. I'd picked the dude up from nursery, in total, within 40 minutes. Had this been a fortnight ago that whole adventure would've taken nearly 2 hours. Possibly more than 2 hours, it would've depended on the trains.
Driving. I quite like driving. I like a lot of silly little aspects like, indicating. I like the feel of smooth braking and acceleration (I've worked out how to do that now more times than not). I like sitting in it. I like the steering wheel in my hand. I like that I don't have to worry about gears.
People are still visibly aghast that I learnt in and can only drive an automatic, and I like that, too. I like that there they are, stalling their cars, and here I am not stalling once (once I've got it going).
The things I miss
The lady who I spoke to every morning at the train station (she served me my tea) — I haven't yet said I've got a car, that that's it. Ta-ra. I don't have cause to go to the train station any more.
And…
Um…
Goodnight, folks!
I feel like I need to use 'one mo' again because I've used it a number of times. Wait! STAND DOWN! Done it.