To get there, Shaun drove, and it was all very confident and direct. A3, M25, the junction after Gatwick. We made good time and it was effortless. More so for me, obvs, 'cause 'passenger'.
On the way back, it was less confident and less direct. A22, A272, A3, A3 (M), random back roads of Portsmouth. We made slow headway and it was effortful. This is because,
I drove!
I'VE GOT A CAR!!!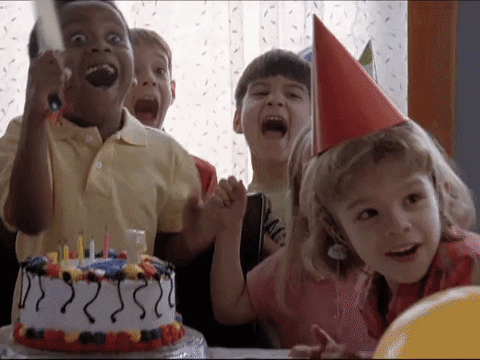 Currently, too excited to breathe
It's a little Volkswagon Polo. It's silver and it's got doors, pedals, everything you kind of expect. Even a cassette player! A CASSETTE PLAYER! Lol — I knowingly know of only one person who still uses cassettes.
I'm insured, I'm taxed — I need to sort out breakdown cover.
All in all, I'm very pleased with my as yet unnamed new man in my life. I realise, by custom, cars are 'she's' but I won't ever get in a woman.
My first 92.6 miles or 2 h 32 m* driving
*According to Google Maps
Because of the searing disappointment of the last car, which was sold 30 minutes before I arrived, I'd toned my excitement down so much that I couldn't give a flying fuck. Whatever. Whilst looking at the car I was like, 'Yeah, I like it *shrug'. Whatevs, mate.
All the while, growing daunted. Very very daunted — it's a very daunting thing getting your first car a month shy of turning 34. Then driving a very long way home.
Shaun took the lead with the man and looked at things, asked questions, and generally had a conversation with the bloke that I couldn't quite fathom. Shaun took it for a spin — he was happy so I was happy. Sorted.
It took a little while to get insured and taxed, and then we were off!
In the beginning, I had difficulty getting started. I couldn't get the engine to go vroom vroom no matter what I did. I worked it out, though, eventually. Shaun laughed because, of course, he did it first time, every time, because he is a prick.
Shaun followed behind me, a few times I wished he was ahead of me because I lost him or was in the wrong lane, but I managed to get us home in one piece. Well, 2 pieces. 2 separate cars.
In all, it was a good drive — I liked it. The A272 is a beautiful road, especially on a beautiful bank holiday Monday. And I didn't panic. Halfway through, when I pulled us into a beautiful pub so I could piss and we could regroup, I changed our route to include the motorway. I'd specifically wanted to avoid motorways but I'd built up enough confidence to slash our journey by about an hour.
I even had to fill the car up with petrol and I really don't know what my fuss was about. Shaun told me what to do, I did it, and it really could've been a bit more exciting. People think its odd, but I've never had need of petrol pumps to fuel my feet. I've never used one. Now I have. Meh.
My first 4 areas for improvement
I passed my first 2 cyclists unsafely, the 3rd I was reluctant to overtake but I managed it a bit safer(ish). And then I saw a horse but thankfully it went away. My 4th & 5th cyclists stuck to the cycle lanes so weren't much bother. Still a bother, though. Cyclist-passing, I need to swot up and practice.
Speed & pedals. In the beginning, I was either going too quick or not quick enough. Usually the latter but the former did feature. In the middle, I'd learnt enough with the pedals to stick to the speed limits of 40, 50, 60 & 70 mph zones. By the end, I'd learnt my way all the way down to 10 mph. I still need to master the lower reaches. My foot is very eager. Tomorrow I'm going to have to learn myself again. And the day after, and the one after that, until I've learnt myself forever.
I don't know what to do if I forget the speed limit, though. I must find out. I forgot it a lot.
Motorways. I screamed when I passed the sign, and then I was fine. I need Shaun to go over sliproads with me, and Jackie is going to have some fun hours driving on and off the motorway in a loop. Ha ha ha. Oh damn, this was meant to be a surprise.
And last but not least, parking. I've essentially abandoned the car every single time I've parked today. The only time I managed to park up nice like was at the allotment because abandonment is the way it's done. I'm not certain how I'm going to get out tomorrow morning. I'm not certain how I managed to tuck my car up so badly into the drive, between the landlords car and the bins, but I figure that's a problem for Tomorrow Tomos. I think if I just reverse slow and straight I'll be alright.
If I take the unsafe cyclist-passing, the speeding or holding up traffic, and the car abandonment away…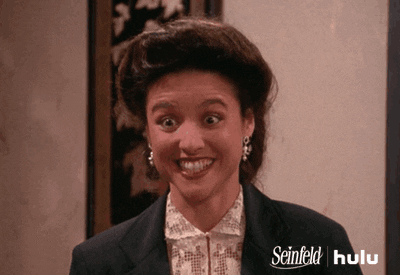 AGAIN! AGAIN! AGAIN!
YAY!
I've slashed my commute to work by 55 minutes (on a good run)!!
Thank you Shaun for all the driving around!
I'm sorry that your car's going to be a lonely place now.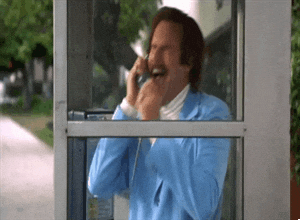 Love you, bro.
---
I keep looking at it out the window, and I've already put the keys on my set. I've even packed it with my allotment shoes, shopping bags, and it's got what I need to take to work tomorrow.
I can't believe I'm actually saying this on a work night, but
Is it tomorrow yet?