It has been 2 years since I was freed from The Southern Co-operative Funeralcare and their warped sense of compassion, and if it hadn't been for Facebook's 'On this day' reminder then I wouldn't have even noticed — I think that's progression right there.
After my gran and cousin died, working in a funeral home got a little difficult.
It got bloody hard.
I didn't find it easy working with death when death was playing with my heart.
I might have found a way to cope had support been freely given but alas, the Southern Co-op doesn't quite work like that. There is a strict idea that personal lives are left at home, even if a cousin does die in a car crash and a month later in comes the family of a road traffic accident.
Even whilst keeping my feelings in check, I might've been able to cope had certain people removed themselves from the playground. Pathetic little games are all well and good if there's a prize at the end that's worth it, but it didn't take long for their little dreams to unravel. I do love how karma bites.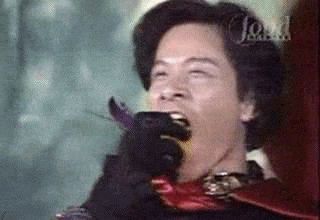 To give the Co-op and a few of its employees all the credit is to make them into something special, something significant, like as if they controlled my mental wellbeing. They didn't.  They weren't. They were but the final straw. The final stab that killed that old me dead.
This 'new' me has a few things to be desired, but I've learnt that this handful of crap doesn't change who I am to me. My identity in the mirror, who I see, is made all the more precious because I am a twat sometimes. I make mistakes. I'm just trying my best to live.
If my best friends and family can love me then I can love myself, and if I can love them then I can love me — this, a reminder I set each day
And to think, if not for Facebook, I wouldn't have even noticed that today once held significant meaning.
I can't think of a better insult to their every effort.

It's a lesson for the world to learn:
If you try to break me then I'll forget you.
I am my own best friend.