The apricot has nothing to do with this weekend, other than being in the photo, because I didn't get into all those baths to apricot. I pruned. I went all wrinkly like, like a prune. There's an argument that I could've found a photo of a prune minus the apricot. I could've. I didn't.
Anyway, the delights of hot water made my weekend.
Deep hot baths. Lots of them.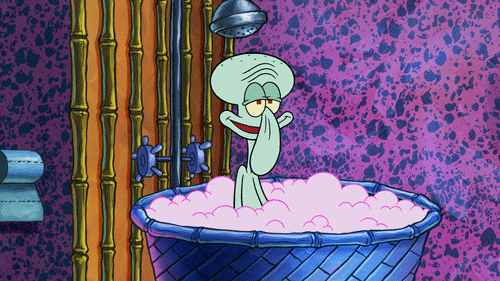 With bubbles, obvs.
I've missed my bath.
I sound like I haven't had one in decades, it was only 9 days without a boiler.
In other news, I spent Saturday morning in the hospital with Jackie. She had an appointment and I had nothing better to do than wait in a waiting room. Saw a rather hot doctor. Married, at least according to his ring finger. They're always married! Always straight, too.
On Sunday, after speaking with my mother, I had a bath. Not because I felt filthy, it was mothers day so I came across nice, but because I had hot water and could.
I've never been so clean!