WAR WITH VIRGINMEDIA!
For reasons best left to a shrug, my last direct debit didn't vanish to wherever it's meant to go, meaning Virginmedia didn't get paid.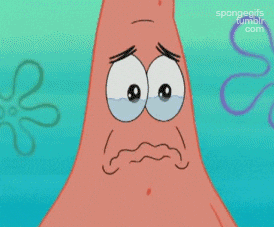 They're an absolute rip off.
Anyway, according to their letter, I have until before the next bill is produced to pay before I get charged a 'late fee'.
Let me consult my crystal ball…
I know my bill end is the 17th.
I paid today, the 10th.
12 hours later, they produced my next bill. They acknowledge my payment, charge me it again, and charge the late fee.
Na-ha, honey.
I may have paid on the day but it was 12 hours before issue, so scrub the late fee.
They might counter that accounts get pulled from the system in preparation for billing (I learnt that from Portsmouth Water) so my payment doesn't count.
Well then how pray tell, is my payment acknowledged on this bill? If it doesn't count, if for all my account knows I've paid nothing, why is it showing up as a payment received? Huh? HUH? Yeah…
Some bullshit excuse, blah blah blah.
Nah, correct my bill, remove the late fee, and update the letter with a date to pay by. I also want credit for all this inconvenience.
And furthermore, I'm not amused that a new customer can get more of a service from Virginmedia for half the price. What is this, stitch loyalty? Nah, I want that corrected.
I've been meaning to pick a fight with them for some time. My viewing habits have changed and their TV is a little pointless. And tomorrow, the date is set.
Knowing my luck I'll get either a personable lady or a man with a voice that melts, and I'll be all giggles and acquiescence.
That's what EE do — I ring them up to shout and I fold 'cause they've hired the right person.
It's a cheap tactic.
I hate it!
Using my weakness for niceness against me.
There remains a quickness in heartbeat.
In the first few moments after receiving that bill, there was a tightness in chest — a hollowness of breath — a lump in my throat. It all remains.
Confrontation.
I can only know things through my experience.
I can only do as I know, which doesn't always prove enough.
But I am wrong if I think I'm governed by my experience.
Through all I've failed, I've triumphed — I'm sat here typing, aren't I?
I'm empowered by my acknowledgement that I'm uncomfortable with this.
Now, lets hope I get some shitty little someone with an attitude. I love a shitty little someone with an attitude. I don't mind confronting them, especially when over the phone. Because guess what? I can be a shitty little someone with an attitude, too. And I don't need a phone. To use a phone is beneath me.
Besides, I'm technically right — I paid a whole 12 hours before issue. Granted, the day of issue, but 12 hours can fall over dates.
And I've been meaning to call them to sort out my billing anyway. I'm paying for a hell of a lot more than what I now use, so it's just a forced hand.
Forced hands are fine.
Sometimes, my hand shouldn't need to be forced in the first place.
Sometimes, I should just do.