* Not an accurate timeframe because time doesn't exist down memory lane.
** To those I've nominated, what you've got to do I've put as an FB comment. No, no, there's no need to thank me — it was the least I could do.
---
Jean, an old friend of mine, popped up on my Facebook yesterday. She tagged me in one of those list thingamajigs wherein I have to list 4 — 'Remember only FOUR' — things to answer the questions.
The main instruction (after remembering to only list 4 things) is as follows:
Now here is what you're supposed to do, please don't spoil the fun, copy and paste this in your status and update it with your responses. If you do it, just comment "Done" on this post, so I'll know to check yours
Well, I'm going to do it here.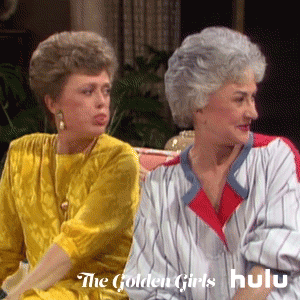 I'm a right spoilsport not conforming to the rules.
A quick trip down memory lane
I've known Jean for over 7 years, since the day I started working at the funeral home. She was based up in Paulsgrove and I was down in Eastney, and due to the security of lone workers, we were required by Southern Co-operative Funeralcare policy to communicate with each other at least twice a day. Morning and evening, by e-mail would do.
Fortunately for us, but unfortunately for the Co-op's phone bill, neither Jean nor I needed a company policy to coerce us to speak. You see, we became fast friends as Jean took me (remotely) under her wing.
I'd come from a background of nightclubs. I'd been a manager who'd strutted around all important with a radio. Arranging funerals, death and grief, was unfamiliar. I went into this job with my morbid gory sense of reality and my love of a good funeral. To this day, I maintain that a good send off can beat a wedding hands down (especially if it's a religious service). I had no idea of what I was doing.
Jean, throughout my time at the Co-op, was my sounding-board, my go-to confidant and advisor.
When I had a question, she'd know the answer, and I had an awful lot of questions to ask.
Our every day went something along the lines of:
Ring Ring. Ring Ring.
"Good morning/afternoon, Co-operative Fune—"
"Jean, it's me, you don't need to say it all."
We'd laugh.
(The whole spiel I stopped Jean from spilling was, "Good morning/afternoon, Co-operative Funeralcare Paulsgrove, Jean speaking, how may I help you?" It's a mouthful and, for me and my Eastney version, still quite automatic.)
We'd have some chitchat because chitchat is nice. And then,
"Jean," I'd say. "I need your advice. Mr _____'s family has brought a tie in, I told the ambulance crew that I'd put it on him because it's a tie, I can tie ties, I'm wearing one. So they've gone to a callout and I'm with Mr _____, and how the hell do I put his tie on? He won't stay sitting up! He just flops back down in his coffin. I'd thought he'd sit up all nice like but that seems to be my error — what do I do? He's got a chapel visit in an hour!"
Or,
"Jean, why might Mrs _____ be green?"
Maybe,
"Jean, I'm sorry to ask, but can you take my phones for 5/10 minutes? I forgot to get milk on the way in and I've got an arrangement at half past."
Possibly,
"Je—ean…"
"What?"
"Don't hate me, but…"
And of course,
"Jean m'dear, you should be here looking out my window! Hotties! A whole rugby team have just jogged by topless in their skimpy little shorts, with their thighs on show, and I'm in a bit of a quandary."
"Oh, why's that?"
"I want to run after them but I have work to do."
Okay, so the rugby team is the fiction that makes this all fact, but there was a guy over the road who stepped out for a bi-hourly cigarette who was mighty fine. I wouldn't have said 'no'. Mind you, I rarely say 'no' — I've this ingrained trait to agree.
When I think of Jean, I remember that I wanted her to care for Grandma. When Grandma's peace came I wanted to know where she'd be, who she was with, and that she was being looked after properly. It so happened that Grandma had pre-planned her funeral with Taylor & Wallis and so that's where she went, but Jean will forever be my number one choice. She is an amazing woman who does an amazing job, and through the years Jean has helped me word some tough things, and she's seen me all the way through them, too.
When I couldn't get my head around a request made by a family, Jean knew what to do.
When the natural order of decay took on a sudden startling burst of speed, Jean knew the best course of action.
When death came to my area and took a mother's child by suicide, Jean was by my side with guidance.
When that same Reaper returned and took a baby, Jean never wavered. She never faltered. She held my hand.
Unfortunately, I took a misguided route and wound up working in Fareham, which ultimately led to my departure. What gets me is that before I took the job I foresaw but couldn't see what was about to happen. Talk about a lesson learnt. Listen to your gut, people! It only churns the truth.
As I departed the Co-op in my blaze of glory, Jean was still there with her ears and kindness. It was a misfortune of my battle against The Southern Co-op that saw me have to weaken ties all over the place because I was tainted goods. If there's one thing that The Southern Co-op can't tolerate, it's any show of loyalty to anyone but them; especially if that 'them' is who they don't like. Oh, and of course, missing out on profit.
These days, the sun shines as brightly for Jean as it does for me. I don't know, but I always found my days very overcast-grey at the Co-op. They were good times but cheerless. And this side of the P45 it's like the blazing sun still warms the depths of night.
Today, I can't ring Jean up to ask her advice on how to solder something smaller than a grain of rice to a PC Board (??? I don't know if that's the right way of referring to it or if I'm showing my ignorance. I suspect the latter. I don't suspect. I am the latter. I only 100% confirmed last Wednesday that PCB means the board that electrical stuff gets put on). It's like a motherboard but not, I don't know I'm not explaining myself very well. Hang on…
This. Whatever this type of board is, I can't call Jean up to ask her advice on how best to solder shards of rice to it. I could but I suspect her response would be a similar shrug to mine.
I'll always have the memories, though, and I'll know that the proudest years of my life had Jean stood by my side.
There's no excuse this year, we need a catch-up!
Thank you for all you've done for me, Jean xxx
Now, after that alleged 'quick trip', this list thingamajig
It goes:
I'm curious to read other people's answers and get to know some of you better! Here goes nothing. Remember only FOUR. In no particular order
Four places I've lived
Neath
Bristol
Camberley
Portsmouth
Four places I've worked
Oceana (late night entertainment venue), Bristol
In a funeral home
Portsmouth Water
CK Electronics
Four things I love to watch (TV, Netflix, etc)
The Golden Girls
Aircrash Investigation
Columbo
Airplane!
Four places I have been
The Spanish Med
Corfu
The United States
Scotland
Four things I love to eat
Bourbons, but they're dangerous
Cucumber
Pasta
Dessert
Four people I think will respond
Jackie
Jo
Tina
Merlin
Four favourite alcohol drinks?
Southern Comfort
Tequila Rosê
Strawberry daiquiri
Cider but only if it tastes like apples. Not feet, apples
Now here is what you're supposed to do, please don't spoil the fun, copy and paste this in your status and update it with your responses. If you do it, just comment "Done" on this post, so I'll know to check yours
Remember now Jackie, Jo, Tina & Merlin — don't spoil the fun!
Fun has been given a mandate that is stringent to aid enjoyment.
It's 4 of everything, except questions (there's 7 of those), and remember that a sentence doesn't need to end with a full-stop. If you could also find it in yourself to feel slightly prickled by the implied tone of the wording then that would be fab. An officious person has spent time sucking the joy out of this list by parading around the rules and so it's only polite to acknowledge it.
Of course, I felt especially prickled because I'm a thorny bush, and I have taken the liberty of spritzing it up a bit. It was the second sentence, 'Here goes nothing!' Like as if we're about to shoot off on a roller coaster (I added the exclam from emphasis) that gave me absolutely no choice. Like a gun to my head, I was helpless.
Jean if you wrote this, I'm sorry.
The spritzed list thingamajig
It's not only the big things that make us friends, it's the little things, too. It's our little quirks and experiences that make us who we are, and who you are to me is my friend.

It dawned on me that I don't know a few little things about you, and I figure I should, so…

WELCOME TO MASTERMIND!
The pre-chosen topic is you.

Before we begin, if I could ask you to copy this status and paste it as yours, please. You'll be posting it shortly along with your nominations.

…

(this is me waiting)

…

Am I now speaking to you from your own status update place? — OoOoO, it's eerie.

You have 7 questions to answer and exactly no time limit set on the clock.

Your time starts…

… now.
Question 1 — name 4 places you've called home
1
2
3
4
Question 2 — name 4 jobs that you've worked
1
2
3
4
Question 3 — name 4 things you do that bring you joy
1
2
3
4
Question 4 — name 4 things on your bucket list
1
2
3
4
Question 5 — name 2 of your favourite foods and 2 of your favourite drinks
1
2
3
4
Question 6 — name 4 things that fascinate you
1
2
3
4
And finally, name the 4 people you nominate
1
2
3
4
And that's it, hit 'post' and you're done!

Thank you very much 😁

I'm sorry that it wasn't quite as tense as Mastermind, and I'd hoped to maybe wangle a couple of grand for a prize, but you know how things go. So, as recompense, I thought I'd buy you a drink. One of your favourites?
I have changed some of the questions.
Some of them are outright new and others just morphed into something freer. The whole idea is to get to know you better so I pigeonhole you, it didn't make sense.
In the spirit of being a good sport, I've re-done my answers.
I can testify, it is now a little harder.
Question 1 — name 4 places you've called home
Neath
Bristol
Camberley
Portsmouth
Question 2 — name 4 jobs that you've worked
Manager at Oceana (late night entertainment venue), Bristol
In a funeral home
Portsmouth Water Customer Services
Technician at CK Electronics
Question 3 — name 4 things you do that bring you joy
Look after Myles
Bathe with a good book
Go to the pub
Laugh
Question 4 — name 4 things on your bucket list
Reenact the Titanic but without the iceberg
Pass my driving test and go on a road trip
See a whale
Learn the ukulele
Question 5 — name 2 of your favourite foods and 2 of your favourite drinks
Bourbons
Pasta
Earl Grey
Southern Comfort
Question 6 — name 4 things that fascinate you
All things space
Life and its sheer variety
People and how we're all the same but very different
The programme, 'How it's made'
And finally, name the 4 people you nominate
Jackie
Jo
Tina
Merlin