I'm determined to get in the mood!
I've got a bit of vertigo going and it's not exactly Christmasy, neither vertigoing or outside. And this is turning into another day without a call from my mother. I'm not going to get into that because that'll only bring me back to the vertigo.
Damn stress-induced vertigo migraines!
Happy fucking Christmas!
Oops, meant to be getting in the mood.
Concentrate, Tomos. Focus.
Hm.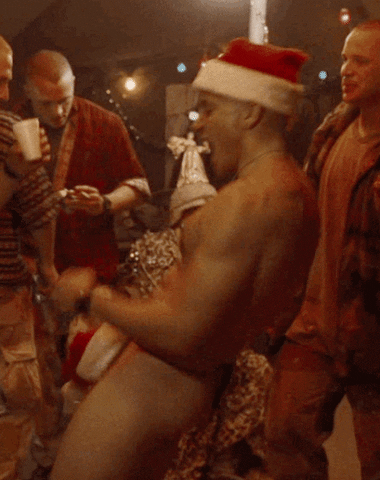 IT'S CHRISTMAS!!!
Well, tonight I'm having a takeaway and I'm going to watch that good old festive classic, Death Becomes Her. Can't wait. Love that film.
Tomorrow, I'm with Shaun and his family — Myles is going to have some cool new toys to play and, if I'm honest, can't wait! I also haven't had a roast in a very long time, and getting drunk with good people is great!
It's going to be a good day.
No matter what you're doing and no matter what happens, kick up your feet and enjoy!
HAPPY CHRISTMAS EVERYONE!!!