A little package is in the post for my mother.
A little card.
A little letter.
And a Christmas card for Jeff.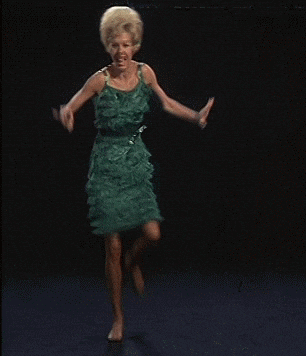 Soon, maybe tomorrow or Thursday, Mr (or Mrs) Postman will knock on my mother's door.
"I need your signature," they'll say.
Thud thud (heartbeat quickening) — a quick flourish.
"Here you go," handed over.
No more waiting.
I've replied.
Will she like it?
No, probably not.
She might like the photo I've sent of the two of us, though. It's a moonpig card and she hasn't got this photo, I don't think.
But, the 4-page letter isn't what is expected of me at all.
I should've called already to face justice, but in lieu of that, I should be grovelling for leaving it 2 weeks (and so close to Christmas) to respond.
Done none of that.
Get what you're given, and you like it and lump it — Merry Christmas!
In many respects, I think my letter is pleasant.
True, I did think the last draft of this letter was nice but unamused, and it turned out to be vicious when someone else read it.
This sent letter, although no-one has read it, starts differently to all others so it sets a different tone.
Where before I called her by name, stood her by a wall, and shot.
This time, it starts more like a story. 'Please, sit down — G&T?'
It doesn't call her by name, and it covers a lot of ground quickly.
The quickest way to do this, I found, was to (halfway through, after set-up) bang in that poem. This whole ordeal created the poem so it's only right I share it, and it manages to say it all without getting carried away with anger.
The letter starts with the phrase she's always used.
I love you but I don't love the things you do.
And by page 4 it concludes with what I would like most of all from her, which is to find a way to include the word 'always'.
I love you but I don't always love the things you do.
Subtle change but then words are powerful. This new version could suggest there is something to cherish. Because beyond words and actions, what is there left of someone to love? Their potential? What, then, if who they 'should be' isn't who they are or even could be?
There is a high chance that this letter will not be received well.
There is, among all the possibilities, a massive chance that this letter will be found tolerable sufficiently enough for the lines of communication to reopen.
Reopened communication.
Well, will there be change?
I've got to be realistic, breaking a 33-year habit is hard.
I have decided, though, that if my mother does what she's always done again then this will happen again.
Silence.
"I'm not talking to you so you need to show me why I should."
I must admit, this holiday from my mother hasn't been unpleasant. Up and down, but overall I find I've faced an old demon and found out we can get along.
The past is the past and what is given, and it's up to me to say: "Okay, but for the record, only this, this, and this is my fault."
Ball's in her court now.
There is a chance she may call.
The letter was sent 1st class recorded, just after noon — could arrive tomorrow or more likely on Thursday.
Should she call on Thursday, I'm sorry but I'm with Myles and playing cars is more important.
I am, of course, pre-planning possible conversations.
Most likely, I'll hear nothing until after Christmas.
It'll either be nothing for a long time or until a letter.
I'm not backing down, though, that's the only thing I know for certain.